Hygienic Geared Drives, the SAFE solution
25 February, 2020
90% of bacterial contamination is caused by bad hygienic design. Don't be part of those statistics. Use Fenner Hygienic Geared Drives.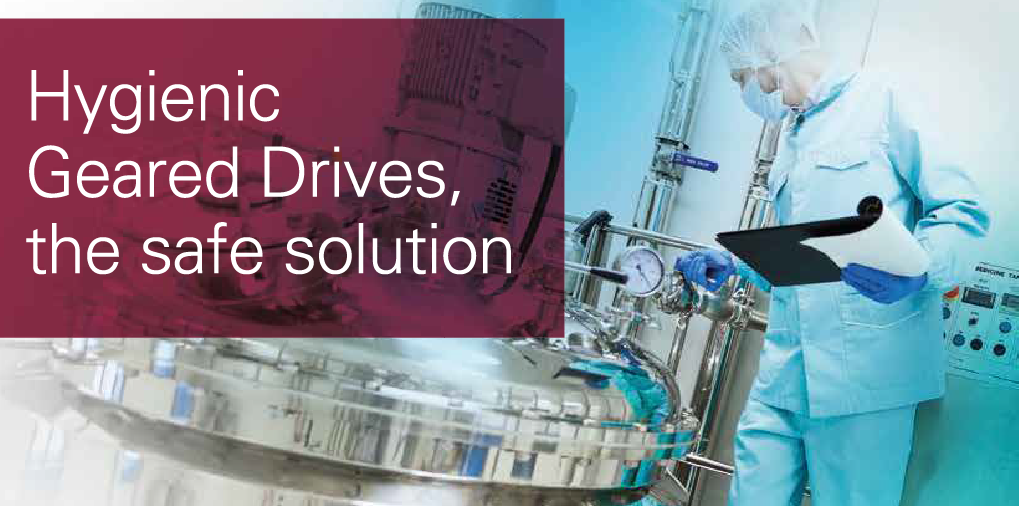 Hygienic Geared Drives, The Safer Solution
Designed specifically for wash-down duty applications using acid or alkaline solutions required for food, beverage, pharmaceutical and process industries, the Fenner range of hygienic stainless steel geared drives provides complete interchangeability for simple upgrades as well as offering up to 15 times the service life.
Imagine owning a poultry farm and having hundreds of chickens and turkeys to be plucked each day ready to meet your contractual requirements. You're not going to be able to do this by hand now are you?
So, have you every wondered how those succulent thighs, tasty wings and crowns are prepared before they hit the supermarket fridge or make it onto the plate in your favourite restaurant? Well, a de-plucking machine is how.

Frequent farmer issues
Poultry farms are hardly the cleanest environments you'll see, and more often than not, farmers across the length and breadth of the country continue to stumble over the same issues. And costly issues at that, as one ERIKS customer was frequently finding out.
Due to the arduous nature of the de plucking process, and the wet conditions in which it takes place, the customer's standard motors on the plucking machine were failing every 4-6 weeks, causing costly downtime due to regular maintenance and replacement.
So, ERIKS were called in to find a solution that would reduce these inconvenient problems.
Two reasons for failure
The motors were failing for one of two reasons; either the feathers were clogging up the cooling fins on the motor causing them to overheat, or water ingress was causing them to fail prematurely. The ERIKS engineer suggested switching to a Fenner® Hygienic stainless steel motor, which would solve both these ongoing issues.
Both solved
Manufactured with hygiene at the forefront of its design, the Fenner Hygienic Range boasts a chemically resistant stainless steel AISI304 body, with an electrolytic polished finish. The design characteristics are further enhanced with smooth exteriors, eliminating catchment areas and indentations, preventing the accumulation of dirt on the motor.
The innovative range is also IP66 rated, ensuring that the motor is watertight, and the unique anti-condensation breather – installed as standard – keeps moisture and dirt out of troublesome areas.
A cost saving recipe
Taking the Fenner Hygienic motor on an initial trial, it seems to have been a recipe for success for the customer, lasting approximately six times the life of its predecessor, paying for itself twice over.
Early calculations have shown, that in a six-month period, the customer has made savings of over 33%, based on the cost of purchasing a standard motor every month for six months against the single purchase of a motor from the Fenner Hygienic range. And that's not including the costs associated with installation.
Article by Alex Mills (Product Manager, Gearboxes, Motors & Drivers, ERIKS)

Took 0 milliseconds
Contact Us
Address:

29 Changi South Ave 2, level 4, Singapore 486444

Phone: +65 65456630

Email: sales@fpt.com.sg