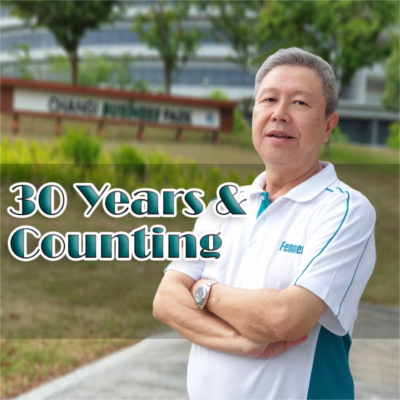 30 Years and Counting
12 March, 2019
People, as they say, are and always will be the company's greatest asset. Check out this article as Mr. David Ang, who is celebrating his Pearl Anniversary or his 30th years of service in FPT Far East Pte Ltd, shares the secrets on how to make employees stay with you for decades. 
People, as they say, are and always will be the company's greatest asset. However, in today's fast-paced, ever-changing world, retaining valuable and talented employees is one of the biggest challenges most companies face today.
Meet Mr. David Ang, now on his 30th year in FPT Far East Pte Ltd.
When asked about the secrets on how FPT captured his heart and made him stay with the company for 3 decades, the following are on the top of his list:
1. Make your employees emotionally attached to your brand
"Over the years, I found myself emotionally attached to the company. Even when I'm with my friends and family, I often share about our products and the culture in FPT. I seemed to know how to inject topics about my company in any conversation that I'm engaged in to let other people know about how good our products/company culture is. It's like, it's already in my DNA!"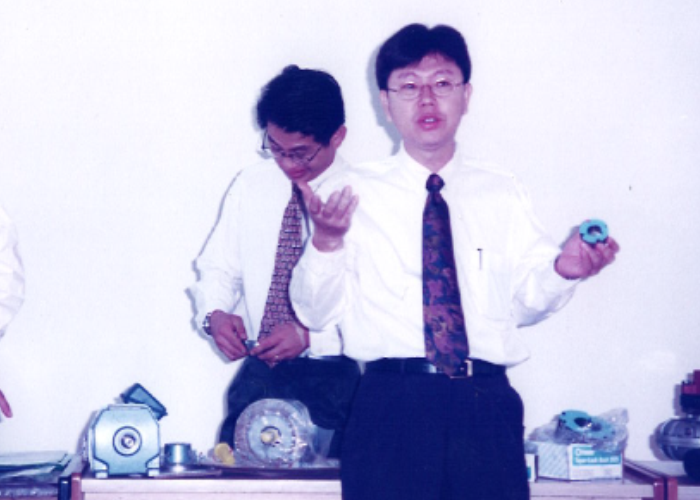 2. Make your employees feel recognized and appreciated
"I've worked in other companies before FPT and I've witnessed how other companies often neglect to recognize their employees. Yes, employees are paid to do the work, but they can do a better job if they do it with heart. Recognizing their efforts and contributions result in loyalty and dedication.
In FPT culture, the management recognizes the employee's hard work and contributions. There's no place for 'blaming culture' but we are encouraged to be responsible and accountable for our actions."
3. Hire employees who value the same principles as your company
"FPT's principles and values are compatible with mine. For instance, I also value trust, honesty and integrity. When you're in Sales, you are often tempted to overpromise customers and make up false claims just to get the business. But since TRUST, HONESTY and INTEGRITY is the key foundation of our company in maintaining a relationship with customers, so I would tell the truth even if it would mean that I'll lose the sales.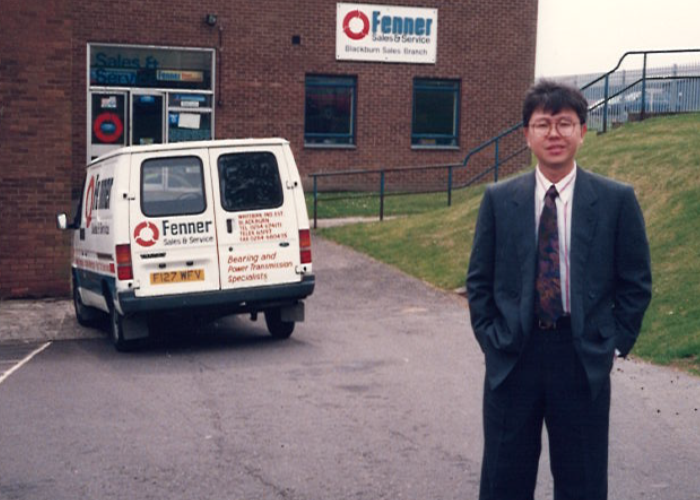 I also believe in giving EXTRA to our customers. As Jimmy Johnson once said, "The difference between ordinary and extraordinary is that little extra". So, in FPT, we give EXTRAORDINARY after sales service by following up on our customers, providing them with technical advice, helping them solve problems in their site, visit them and continue to maintain a good relationship with them."
4. Instil your company's vision in the heart of your employees
"Over the years, I have seen the brand growing and continuously penetrating Southeast Asia. I feel proud that I've been a part of it. I know that what I'm doing has an impact on the company's vision. I know that my work has a purpose and meaning. I want to continue doing what I can to help the company achieve its vision and succeed in getting a bigger market share in the PT business."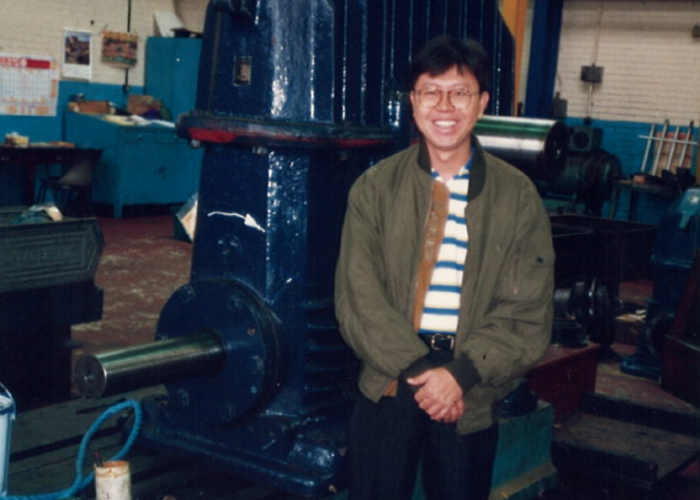 5. Create a positive work environment
"Perhaps, the most important of all is the positive work environment in FPT. In the office, my colleagues and I help & support each other. There's open communication with management and they involve us in decision-making."
Took 0 milliseconds
Contact Us
Address:

29 Changi South Ave 2, level 4, Singapore 486444

Phone: +65 65456630

Email: sales@fpt.com.sg